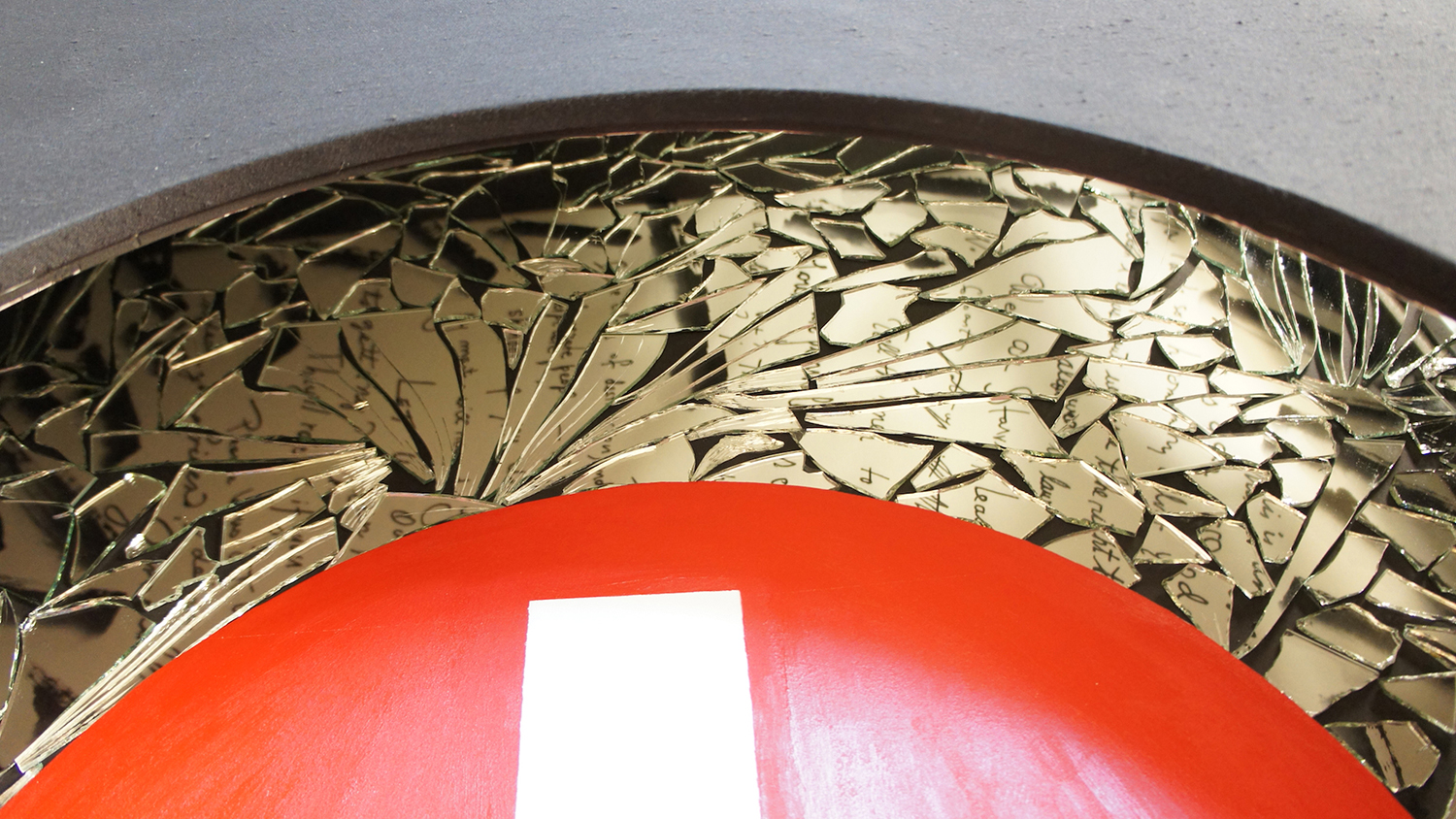 Let Us Out!
Medium: Magic box (box, mirrors, Sumi ink on mounted rice paper)
Dimensions: 120 x 180 x 23 cm
Created: 2011
What are Magic Boxes? - "Magic Boxes" are a new art form I've developed where a painting faces away from the viewer and is hidden inside a box covered on the back inside wall with mirror fragments. To see the artwork, the viewer needs to peek inside the box, & can never see the art in its entirety at once. This is designed to mimic the natural cognitive process, where an individual unites more, or less, faded memories with vibrant immediate past experiences to patch together the canvas of knowledge.
Who are the voices?
Around a No Entry sign are written (painted) over 50 statements, all containing the phrase "let us out"— desperate or jubilant, argumentative or threatening. They are all expressions of voices trapped inside this Magic Box. All statements are my precise reproductions of the real handwritten phrase of a person—living or dead, famous or not. I curated the participation of people from all walks of life. Businessmen, engineers, a cheerleader, a lawyer, a prisoner, an Afghan war veteran, a gynecologist, a football player, etc. shared the handwritten phrase I assigned them, which I then painted in exact reverse form inside the Magic Box. I also reproduced the handwritings of Freud, Einstein, Princess Diana, Thomas Mann, Pushkin (from his letters in French), George Washington, Rousseau & a sadistic Jamaican slave owner.
Authenticity and forgery, fiction and documentary value, expectations and breaking with expectations, but also-- good and evil, mediocrity and genius, and our accurate or inaccurate perceptions are left as open questions to the viewer.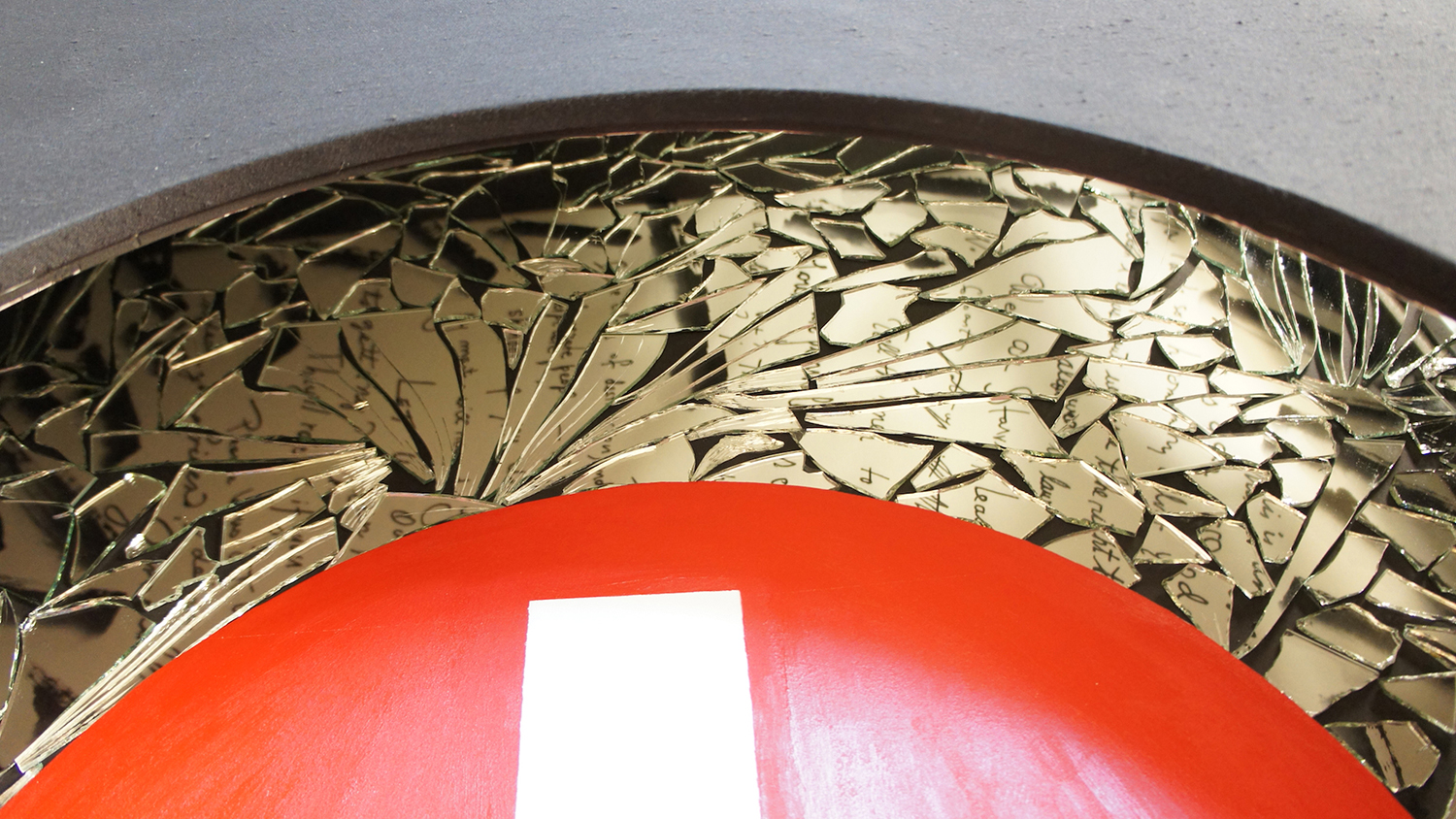 The Concept
"Let Us Out!" is a Magic Box about the one-way street of human existence. This magic box holds inside of itself a cacophony of voices that are in pain----hoping, praying, cajoling, pleading to get out, some even desperately threatening-- while fully realizing the reality of their helplessness. Very few, if any, will actually get out of this box-- and we, the viewers, are not allowed to get inside (hence the No Entry sign)-- we can just peek in and at best sympathize.